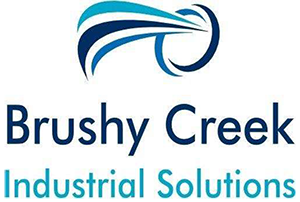 7036 Spruce Creek Lane
Dallas, Texas 75252
Phone: (512) 461-2679
Valve Actuators in Dallas, TX
Brushy Creek Industrial Solutions, LLC provides valve actuators in Dallas, TX. We are there to assist the customer professionally. Contact us today!
We are a factory-stocking distributor for many of the industry's leading valve automation, instrumentation, and filtration manufacturers. We are also distributors of quality controls, piping, and valve products from the world's leading manufacturers. Visit our offices in Dallas and Fort Worth, TX.
Where Quality Comes First
Every industrial operation is unique. However, they all have one thing in common: the need for high-quality equipment, from quality controls to valve automation solutions. You rely on your tools and equipment to help you do a good day's work. So, when your machinery isn't functioning perfectly, it affects your entire process.
Brushy Creek Industrial Solutions, LLC removes any worry or uncertainty from the equation by providing only the finest products to customers from a wide range of verticals, including filtration manufacturers and instrumentation manufacturers in Fort Worth, TX. Regardless of your business needs or the size of your company, you can rest easy knowing that your equipment is backed by the finest products that the industry has to offer.

Autrol Smart Transmitter, Series for Differential, Gauge, and Temperature with HART, Push-Button Interface, and Local LCD Display


Control Valves, Severe Service, Positioners, Actuators, Parts

A manufacturer of the most advanced and optimally engineered Accuseal severe service metal-seated ball valves that meet Class VI shut-off standards

H2S Analyzers, Total Sulfur Analyzers, Moisture Monitors, CO2 Analyzers, O2 Analyzers, Optical Hydrocarbon Analyzers, Gas Chromatographs

3-Piece Ball Valves, V-Slotted, Flanged, 3- and 4-Way Ball Valves, Butterfly Valves, and Actuators Available in Exotic Materials

Ball Valves, Actuators, and Automation Control Products

Velan is a world leader in the design and production of a wide range of cast and forged steel gate, globe, and checks pressure seal valves, highly engineered for severe service and offering superior performance across all major industrial applications.
Continental Valve & Machine
Total Valve Service, Repair and Refurbishment of any brand Valve, Actuator, and Controls
Any Brand Quarter-Turn Valves, Control Valves, Actuators
Trimteck
Flowserve
Emerson-Fisher
Velan
Bettis
Limitorque
Relief Valve Sales, Service, and Refurbishment
Anderson Greenwood-Crosby
Armaturen-Reyco
Consolidated
Crosby-Tyco
Farris
Leser
Mercer
Taylor
Weir
Thank you for taking the time to check out our product lines. We hope that you love these products just as much as we do. If you have any questions, thoughts, or concerns about the products we offer, don't hesitate to reach out to us by phone or using our contact form. A friendly and knowledgeable member of our distribution team will be happy to answer all your questions, respond to your inquiries, and address your concerns. We look forward to hearing from you soon.