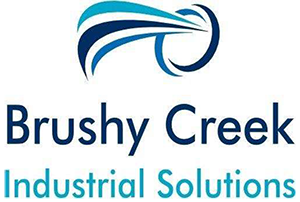 1421 Ledbetter Street
Round Rock, Texas 78681
Phone: (512) 698-7800

7036 Spruce Creek Lane
Dallas, Texas 75252
Phone: (512) 461-2679
Represents Valve and Instrumentation Manufacturers in Dallas, TX
Brushy Creek Industrial Solutions, LLC is one of the leading instrumentation manufacturers from Dallas, TX. Contact us to learn more about the efficiency of our products.
We are a stocking distributor for many of the industry's leading filtration manufacturers, valve automation, and pressure instrumentation. Brushy Creek's goal is to provide efficient solutions for customers.
Trimteck
A leader in design of a comprehensive line of Optimux control valves – and an array of actuators, positioners, severe service trims, and other accessories.
Cooper Valves
A worldwide leading manufacturer of the most advanced and optimally engineered Accuseal severe service metal-seated ball valves that meet Class VI Shut-off standards.
QRTCO Actuators
QRTCO provides efficient solutions worldwide to customers requiring pneumatic and hydraulic quarter-turn and linear valve actuators. With a very rugged mechanical design and the elimination of normal failure modes—sliding parts, side load forces, and numerous seals.
AT Controls
Valves, Actuators, and Automation Controls. World-class manufacture that designs, develops, and manufactures valves, actuators, and valve control products.
Bonney Forge
A leader in the production of forged steel gate, globe, check, and special-purpose valves. Bonney Forge valves are fully traceable to the original forging lot or heat.
Kitz USA
A worldwide leader in the production of valves. Kitz has built a reputation for high-quality, low maintenance valves in a variety of durable materials: Gate, globe, check, ball, and butterfly valves. Bronze, iron, steel, chrome, and stainless steel alloys. The optimum solution to minimize fugitive emissions from your plant facilities and maximize your production efficiency.
KF Valves
KF continues to aggressively pursue market share by utilizing state-of-the-art technologies to design and manufacture its products in a diverse range of configurations and sizes with strong corporate backing. This winning combination has positioned KF as "A Leader in Valve Technology."
Bettis
Bettis™ provides efficient solutions worldwide to customers requiring electric, pneumatic and hydraulic quarter-turn and linear valve actuators. From actuators in the early years to the sophisticated pipeline integrity systems of today, the Bettis brand has always included cutting-edge engineering, technology, and automation innovation. Today, Bettis actuators are used in virtually every application where valves are operated automatically throughout the process industry.
Westlock
Established in 1984, Westlock Controls has built a global reputation providing innovative solutions for networking, monitoring, and controlling process valves. With a focus on technology and supplying reliable products manufactured to the highest industry standards.
Edward Valves
Temperatures that can exceed 1000°F. Pressures surpassing 10,000 psi. In critical service conditions, you can't take chances. You don't just meet standards; you exceed them. That's how Flowserve Edward forged and cast steel valves have become the specified choice for power plants, process facilities, and other high-temperature, high-pressure services.
Crane Valves
2" – 24", 150# – 1500#, WCB, LCC, C5, C6, C12, 316SS Nace Trim, Full Stellite Trim; 1/2" – 12", 125# – 250#, THD & FF, Bronze & Iron Gate, Globe & Check Valves; CE Marked
Vogt Valves
For more than 100 years, Vogt's leadership has been evident in the production of forged steel fittings, gate, globe, angle, and check valves in most popular materials, trims, and bonnet configurations.
Centerline Valves
2" – 48", 150# – 600#, WCB, 316SS, Ductile Iron, Cast Iron, High Performance & Resilient Seated Butterfly Valves Metal, Firesafe & Soft Seated; Nace Nordstrom Valves Since 1914, Flowserve Nordstrom products have earned an international reputation for proven performance and rugged reliability. 2" – 16", 150# – 1500#, Lubricated Plug Valves, Wcb & Cast Iron, Rf, Rf X Bw, Bw X Bw, Rtj & Threaded; Nace
Xomox
XOMOX® was established in 1956 as the Continental Manufacturing Company. The principal product was the Tufline fluorocarbon-sleeved plug valve. The concept of the nonlubricated sleeved plug valve was developed owing to the advent of Teflon® by the E.I. du Pont de Nemours and Company. XOMOX® products are manufactured to ANSI, JIS, and DIN standards, including a complete line of quarter-turn sleeved plug valves, ball valves, high-performance butterfly valves, and lined plug and ball valves. 1/2" – 16", 150# – 300#, Non-Lubricated Plug Valves, Wcb, 316ss, A20, Duplex, Hastelloy C, Monel Hf Acid Service, Rf & Threaded
Apollo Valves
Apollo® Valves has earned a reputation for developing new products to meet emerging market demands. The Apollo® Valves brand includes ball valves, butterfly valves, backflow prevention devices, water pressure reducing valves, mixing valves, safety relief valves, water gauges, strainers, vacuum breakers, valve actuators and more. Vertically integrated manufacturing ensures consistency of production, testing, quality, and availability.
Flowseal Butterfly Valves
Flowseal is a leading provider of soft seat, metal seat, and fire-safe high-performance butterfly valves. Flowseal products are manufactured under an ISO 9001 Quality Assurance Program that assures each valve that is produced meets or exceeds your application requirements.
For more information, please contact our DFW or Round Rock Offices.